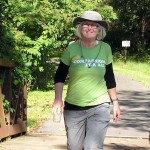 Patricia Welty, Founder 
Patricia is a native of the DC area. She has a B.S from the University of Maryland, a master's degree from Trinity University and a law degree from American University. Patricia was in the Peace Corps in southern Africa in the early 1990's.  She has been vegan for 15 years and is commited to highlighting the plight of animals used in food production. Patricia has spoken on the topic of animal law. She strives to further the mission of A Vegan Life through projects, campaigns and events.  She enjoys hiking and learning about plant-based nutrition.
Cat Liguori, Director
Cat Liguori grew up in San Diego, CA. She holds a Bachelor of Arts in Psychology from the University of California, Santa Cruz. Cat began volunteering in animal protection in 2013 when she learned about the cruelties inflicted on farmed animals. She currently resides in Seattle. In her free time she enjoys composing music and exploring the Pacific Northwest with her dog, Otter.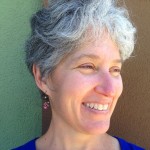 Beth Levine, Director
Beth Levine is vegan and an animal rights activist. She is also a psychotherapist. She uses art and writing to bring the issues of veganism, animal rights and the intersectionality of oppression into the fore. She also has submitted papers and abstracts to social work and psychotherapy journals linking veganism with compassion and social justice. She is committed to making the world a better place for all animals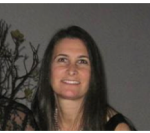 Joan Epstein, Director
Joan Epstein is a native New Yorker. She holds a law degree from the University of Baltimore and masters of law degree from American University. In 2007, her article on the "Law Surrounding the Treatment of Animals in the Entertainment World" was published in the Maryland Bar Journal. Joan served as chair of the Maryland State Bar Association Animal Law Section in 2008. She has lived a plant based lifestyle for the past 11 years. During her free time, she volunteers for the events at a local animal sanctuary and enjoys trying new vegan recipes.